Will Smith stands by Jada Pinkett Smith during book promotion amidst split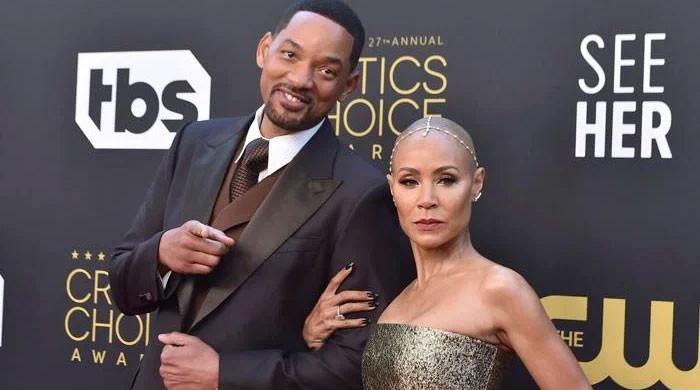 Will Smith continued to stand by his wife, Jada Pinkett Smith during her book tour in Baltimore on Thursday. 
This united front came in the wake of Jada's recent revelation that they've been living separately since 2016.
Despite their estrangement, the couple appeared together as a family, with Will Smith, offering his support as Jada promoted her memoir, Worthy.
Joining them were their children Willow and Jaden, as well as Will's son Trey Smith from his previous marriage, as they gathered at the Enoch Pratt Free Library.
Will's presence at Jada's book tour stop in Baltimore followed a light-hearted TikTok video where the Academy Award-winning actor posted a comedic 'official statement,' addressing the situation. 
Despite pleas from fans for Jada Pinkett Smith to halt the promotion of her memoir, Will appears to be taking it all in stride. 
He recently enjoyed a well-deserved solo boat trip and shared a lighthearted post on his Instagram, playfully addressing the ongoing relationship chatter.
Source link