Rohail Hyatt join enraged Pakistanis on petrol price hike | The Express Tribune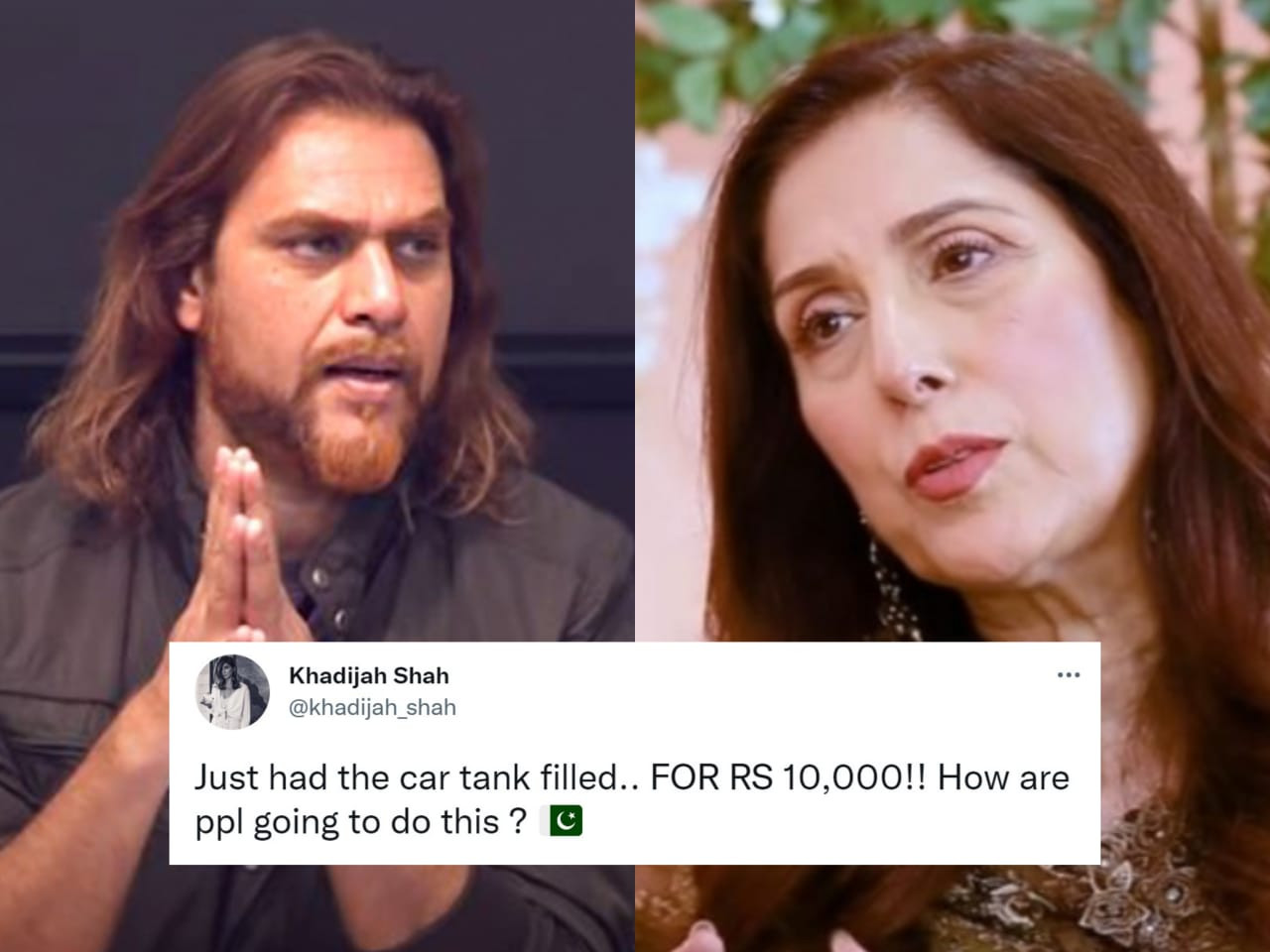 It might be 2022 but in Pakistan, we've taken reverse gears and might as well resort to cycling our way through the city. Hyperinflation has once again – twice in a week now – knocked down the citizens with an alarming increase in fuel prices.
After just a week since the last hike, the prices have climbed to Rs209.86 per litre for petrol and Rs204.15 per litre for diesel. The government increased the prices of petroleum products by Rs30 per litre on Thursday.
Twitterati, including celebrities, have taken to the microblogging site with memes and rants to cope with the rising inflation. From pointing out how difficult it is for a common man to travel now to using humour to deflect from the crisis, here's how social media users are responding to the new government's decisions.
Fair warning: The amount of times Pakistanis are stuck in such unfortunate situations is troublesome and alas, their creative meme game raises the bar with every crisis they're thrown with.
Music composer Rohail Hyatt questioned people's silence during the hike. "Most of the folks who used to scream at Rs 10 price increases, complaining that the poor have been crushed by PTI, are so quiet right now. This new price hike is at Rs 60 now! Wow. What happened? Cat got your tongue? A shameless lot!"  
Luxury couture, Elan's founder, Khadija Shah also pointed out how it took Rs10,000 to fill up her car's tank after the hike. "How are people going to do this?"
Veteran actor Samina Peerzada thinks we're going in the "wrong direction" and the only solution is to have elections as soon as possible.
Social media users also echoed the same worry and some brought their meme game to translate their rage and frustration.