Priyanka Chopra congratulates team 'Joyland' on Cannes win | The Express Tribune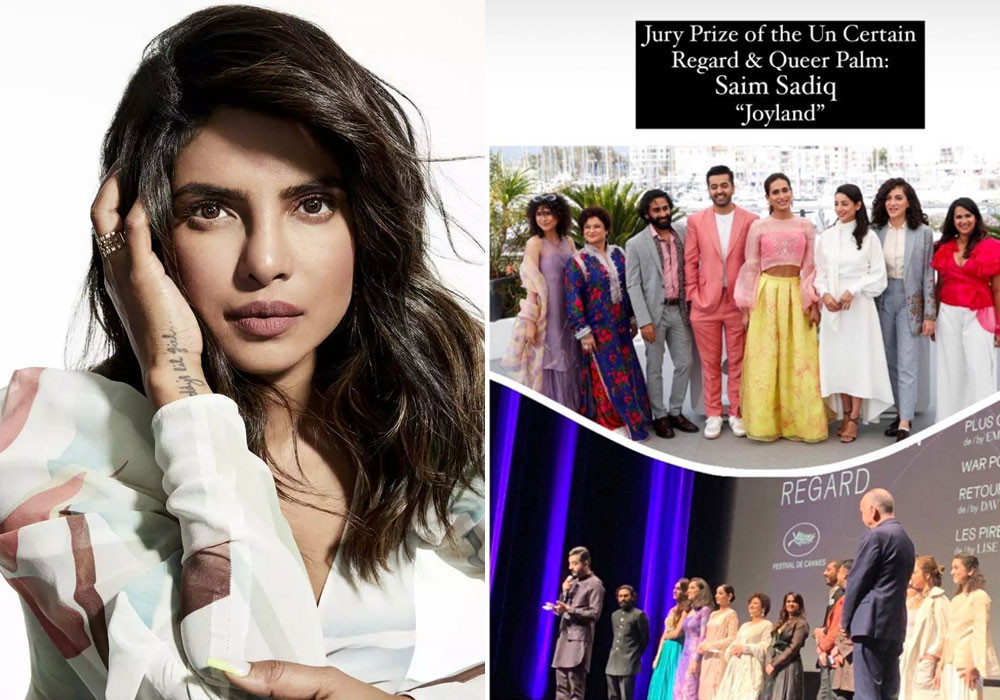 Bollywood star Priyanka Chopra has often found herself in hot waters after her statements regarding Pakistan go viral. The former Miss World made headlines when she locked horns with a Pakistani woman, Ayesha Malik, about her encouraging comments regarding wars.
However, recently, Chopra extended congratulations to team Joyland, Pakistan's first film to have made it to the prestigious film festival and won the country's first honour at Cannes. Taking to Instagram, the Quantico star shared a picture of the cast of the film and congratulated them.
She started off by congratulating them and made a special shout out to "all the powerful talent from Asia" for getting the "recognition" they deserve.
Chopra shared a picture of Joyland's cast and crew while mentioning the award that they bagged.
The movie won the Cannes Queer Palm prize for best LGBT, "queer" or feminist-themed movie and the Jury Prize in the Un Certain Regard segment.
Sadiq then went on to acknowledge Chopra's message and went on to thank her. The actor reciprocated the filmmaker's actions.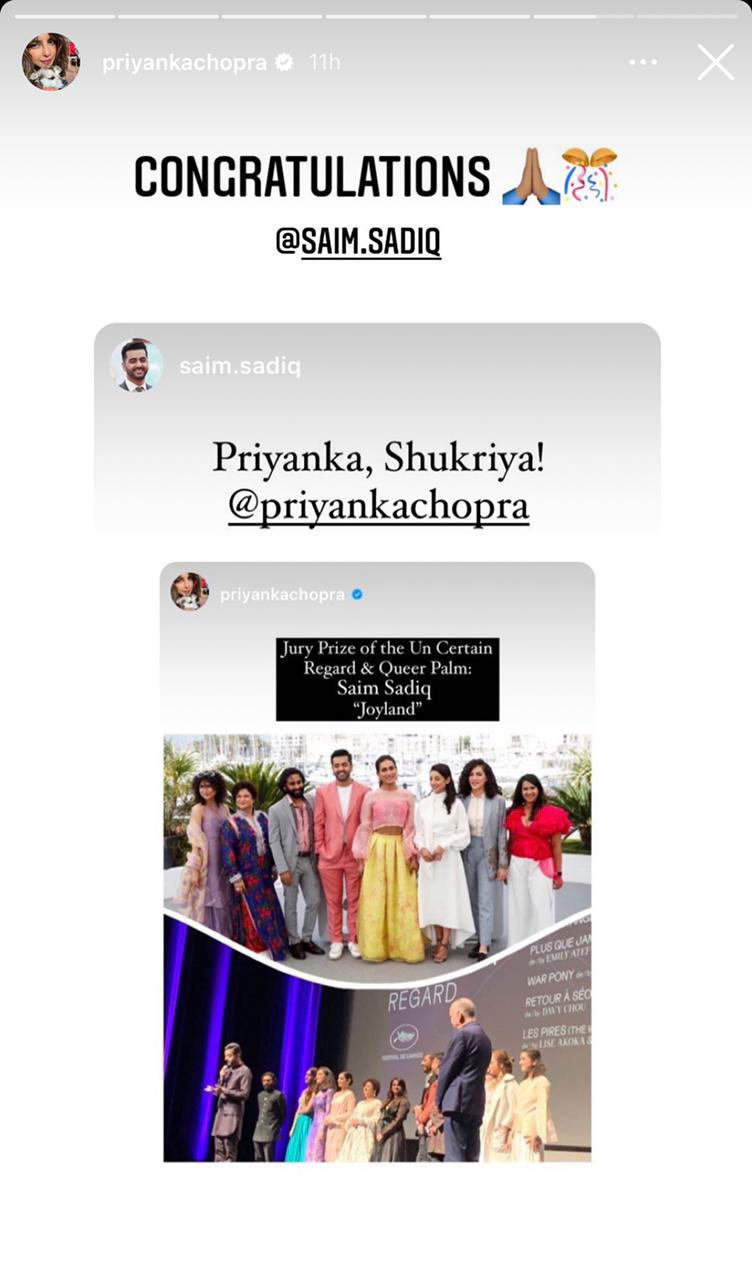 In its history-making endeavour, Joyland was recently selected to premiere at the 75th Cannes Film Festival. With a narrow selection of just 14 films, the Feature Film category debuted for the first time ever, a Pakistani film that centres on a sexual revolution, unravelling the story of the youngest son in a patriarchal family who is expected to produce a baby boy with his wife. He instead joins an erotic dance theatre and falls for the troupe's director, a trans woman.
The film went on to receive a standing ovation at its premiere at Cannes. In a startling turn of events, as per Business Standard, it was the first film in the subcontinent to win the Jury Prize in the Un Certain Regard section chaired by Italian filmmaker and actor, Valeria Golino.
For the unversed, Chopra had landed in hot waters after her 'condescending' response to a Pakistani woman [Ayesha Malik] accusing her of "encouraging nuclear" went viral in 2019.
Responding to her, Chopra said, "Whenever you're done venting. I have many friends from Pakistan and I am from India, and war is not something I am really fond of but I am patriotic. So, I'm sorry if I hurt the sentiments of people who do love me and have loved me. But I think that all of us have a sort of middle ground that we all have to walk, just like you."
Have something to add to the story? Share it in the comments below.