Michael Avenatti sentenced to 4 years in prison for stealing from Stormy Daniels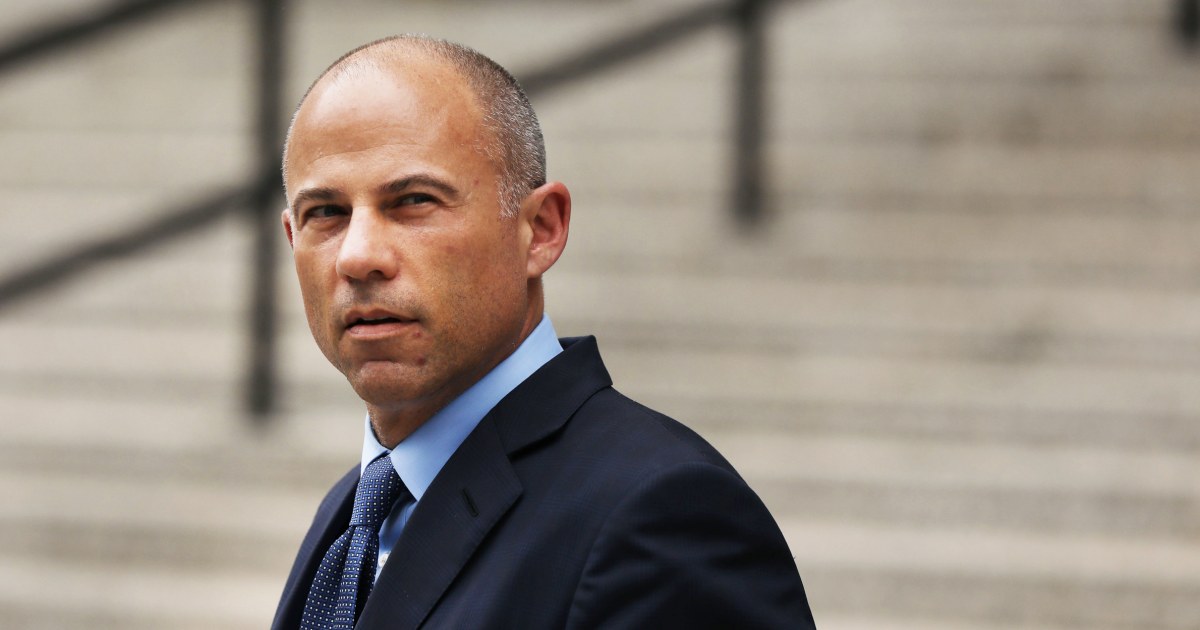 A federal judge in New York on Thursday sentenced disgraced lawyer Michael Avenatti to four years in prison for stealing money owed to his former client, onetime adult film actor Stormy Daniels, for writing an explosive 2018 book.
U.S. District Court Judge Jesse Furman called the defendant's theft from Daniels "craven and egregious" and said he was fueled by "blind ambition."
The defense had proposed that Avenatti be sentenced to three years in prison, while prosecutors had sought four years behind bars.
U.S. Attorney Damian Williams said Avenatti is rightfully paying a "substantial" price for his "brazen crimes."
"Lawyers have a duty to be loyal and advocates for their clients. Far from being a loyal advocate for his client, Michael Avenatti stole his client's identity and her money in order to line his own pockets," Williams said in a statement.
"Now, Avenatti will serve a substantial prison sentence for his brazen crimes and betrayal of his client."
In February, Avenatti was convicted of wire fraud and identity theft for pocketing about $300,000 of the $800,000 advance that Daniels was paid for her book, "Full Disclosure," which included details about an alleged affair she had with Donald Trump before he was president.
He acted as his own lawyer in the trial, leading to unorthodox scenes of the defendant cross-examining the victim, Daniels.
Avenatti apologized for his actions, but denied that he only took on Daniels as his client out of self-interest.
As he addressed the court in Lower Manhattan, a shackled Avenatti was dressed in a jail uniform after Furman denied his request to wear a suit.
"No one else had the guts to take her case," Avenatti told the court. "I believed we could take down a sitting U.S. president who was the biggest threat to our democracy in modern times."
Avenatti is already in custody, following his 2020 conviction for extortion, transmission of interstate communications with intent to extort and wire fraud in connection with threats he made against the sports equipment giant Nike.
He was sentenced to 2½ years behind bars for those crimes. The former lawyer will have to serve another 2½ years in custody, for the Daniels matter, once that Nike time is done.
Avenatti was once one of cable television's most prolific pundits, regularly appearing on news shows to speak for Daniels and criticize then-President Trump, who was accused of paying hush money to the former actor.
David K. Li is a breaking news reporter for NBC News.
The Associated Press and Reuters contributed.
Source link