Kyle Richards feels 'strange' about Mauricio Umansky, Emma Slater's hand-holding drama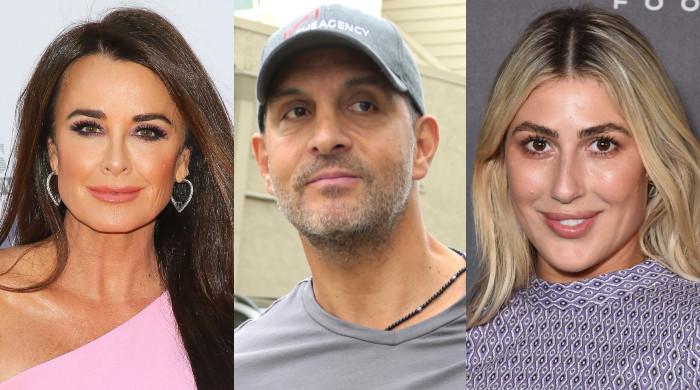 Kyle Richards just got candid about her feelings over her estranged husband Mauricio Umansky hand-holding drama with Emma Slater.
The 54-year-old star of Real Housewives of Beverly Hills stated on the Two Ts In A Pod podcast from BravoCon 2023 on Saturday that she is "undecided" about the event.
"But listen, we are separated," she told Teddi Mellencamp, her friend and host of the podcast with Tamra Judge. "So, we're allowed to do what we want."
"It's just, you know, strange to see. I don't know," the Bravolebrity added, struggling to express herself properly.
"We were married almost 28 years. So, that's hard to see."
On October 23, images of Umansky, 53, and Slater, 34, holding hands in Los Angeles initially appeared.
On October 26, the dancing partners responded to the rumors of a romance in an Instagram Story.
"We do want to address this story, this whole thing, going out and about whether or not Emma and I are dating — whether we went out on a date," they said. "For full clarity, we are not dating."
Over the course of six weeks, Umansky and Slater claimed that their daily rehearsal routine allowed them to get extremely close and that they share a "special bond."
The real estate tycoon then addressed the hand-holding pictures head-on, stating that they were taken after they went sushi-hunting together.
"When we came out of dinner, we were recapping and I reached out to grab Emma's hand, and she grabbed my hand, and we, you know, walked to the cars just recapping and summarizing and then the paparazzi caught that moment. It's become a blown-out moment," he justified.
Source link