Is Marvel finally getting representation right? | The Express Tribune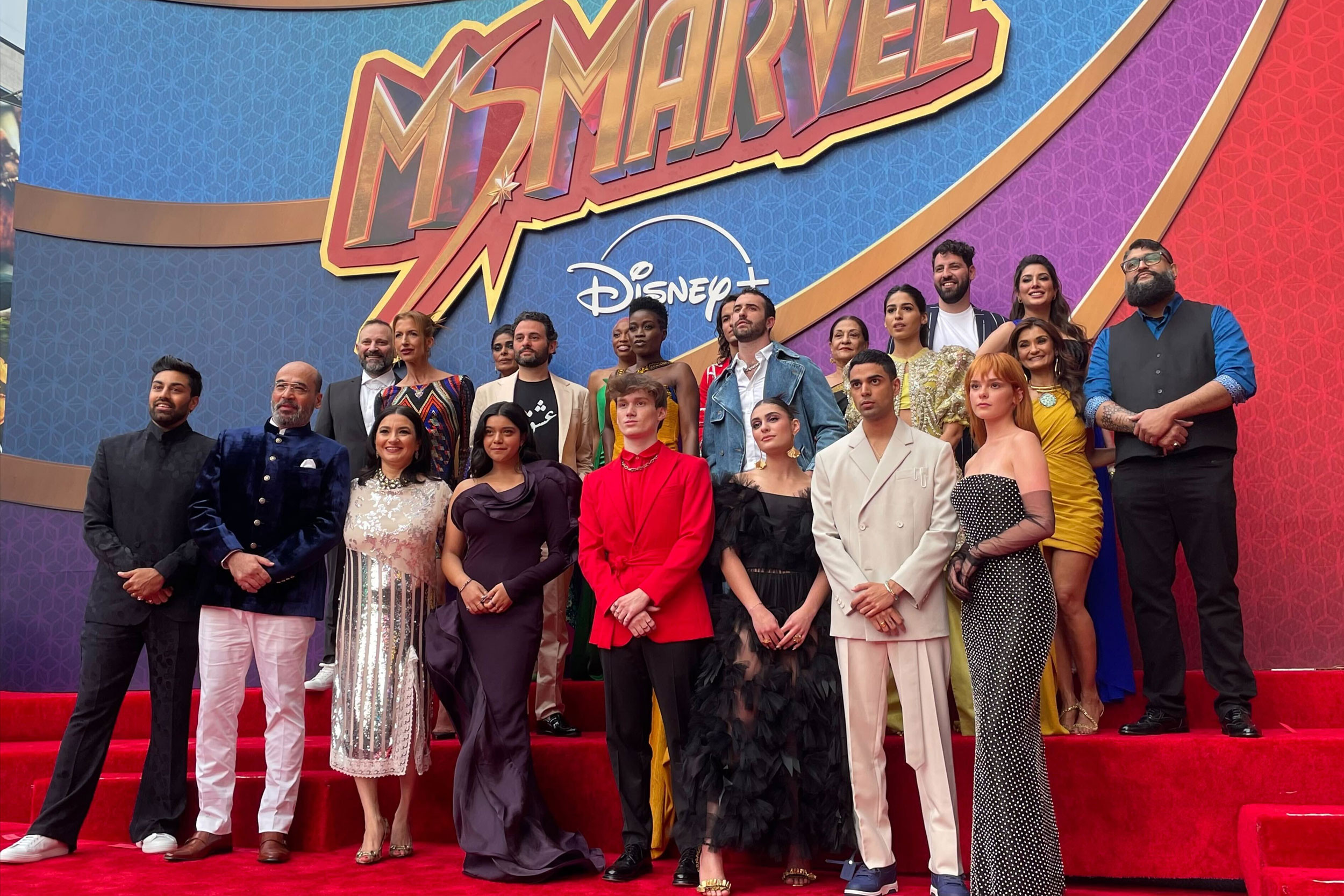 Muslim representation in Hollywood has always sparked countless debates. According to a USC Annenberg Inclusion Initiative study that examined 200 movies, Muslim representation in famous Hollywood movies is somewhere around 1.6% despite Muslims making up 24% of the world's population. 
From Aladdin's orientalist fever-dream to a girl saying Bismillah and downing an alcohol shot to break her fast in the Netflix show Why Are You Like This, Muslims have been criminally misrepresented in the world of foreign entertainment. 
As far as the MCU is concerned, Pakistan has been portrayed in a negative light quite a few times. The most questionable instance is in Captain America: The Winter Soldier where Alexander Pierce asks Councilman Singh, "What if Pakistan marched into Mumbai tomorrow and you knew they were gonna drag your daughters into a soccer stadium for execution? And you could just stop it with a flick of a switch. Would you? Wouldn't you all?"
The problem with these violent representations is that they become part of the collective consciousness, inciting hate crimes and general stereotyping of people belonging to a particular community. Not just Muslims, but South Asians along with African Americans have suffered greatly at the hands of these misrepresentations which is why it is now more important than ever for Hollywood to be more inclusive in its approach to filmmaking. 
So, it was quite a milestone when Marvel released Black Panther in 2018. The film featured an all-Black cast and used Afrofuturism to tackle themes such as racism and colonialism unlike any other film in the MCU. Starring the late Chadwick Boseman, Black Panther helped Marvel break away from the tokenism that it was notorious for after only including a few minority figures in their films while the main characters were always predominantly white. 
A new dawn
As phase three of the MCU Infinity Saga came to a close with Avengers: Endgame, the announcement of Phase four made it extremely obvious that the franchise was now pushing for more diversity than ever before. With films such as Shang-Chi and the Legend of the Ten Rings, Thor: Love and Thunder featuring a female Thor and the sequel to Black Panther, the official announcement for Phase four signalled an entirely new era for the franchise. 
While this was definitely something to celebrate, people couldn't help but point out how Marvel waited until they were sure that diverse films could make money and decided to push towards more inclusivity only after the massive success of Black Panther in Phase 3. "I'm happy we have more diversity in phase 4 but I'm not overly about to praise the MCU and marvel studios be they waited until it was profitable to do so." tweeted a user. 
In hopes of
Considering this, there has been a lot at stake for Marvel to accurately represent all of these different groups of people without tokenising them or creating stereotypes out of their struggle. So, when it was revealed that the MCU will feature not just one, but two South-Asian characters in this phase, all that was left to see was whether or not the franchise was truly going to be inclusive in its representation. 
The Eternals was released in November of 2021 and featured Pakistani-American comedian and actor Kumail Nanjiani as Kingo, an immortal superhero and a Bollywood star. "We're either nerds or terrorists. We're either fixing computers or planning something nefarious. I wanted to have Kingo be someone who was the exact opposite of the kinds of things I have seen people who look like us play." claimed Nanjiani when asked about South Asian characters in Hollywood films. 
Even with Nanjiani's positive representation of a South-Asian character, the one thing that was missing from Marvel was a Muslim character who could save the day just like Iron Man, Captain America, and the rest of the Avengers. Enter Kamala Khan, your average American-Muslim teenager living a simple life along with practicing her faith. 
Marvel-ous Ms Marvel
Actor Iman Vellani plays the role of Khan who is an aspiring artist and a superhero fan fiction writer who discovers that she has the ability to harness cosmic energy and bend reality in strange ways. The show will also feature Pakistani actors Nimra Bucha, Mehwish Hayat, Samina Ahmed and Fawad Khan in pivotal roles. 
With the release of a four-minute documentary on Disney+ that gives the audience a look at what went on behind the scenes of creating Marvel's first-ever female superhero, the world is geared up for Ms Marvel to portray what it is like to be a Muslim in modern America. The question is: would Marvel finally succeed in doing its wrongs right by giving the much-needed boost to diverse characters and superheroes? Ms Marvel is all set to stream on Disney+ on June 8, 2022.
Have something to add to the story? Share it in the comments below.