Hina Parvez Butt schools Nausheen Shah | The Express Tribune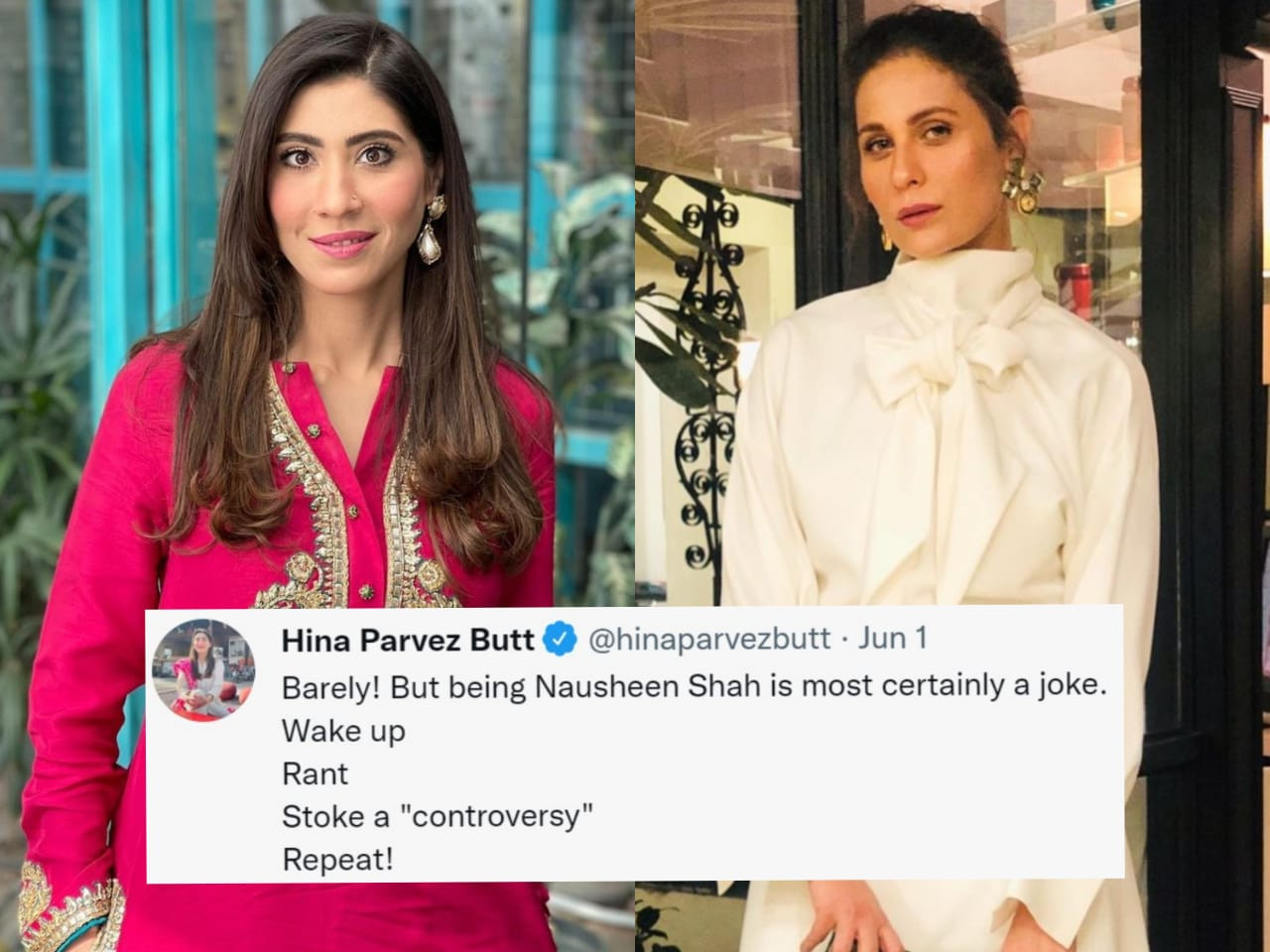 Hina Parvez Butt, a member of the Provincial Assembly of the Punjab from PML-N, took to Twitter to take a jibe at actor Nausheen Shah and her recent comments regarding PML-N Vice President, Maryam Nawaz. 
In a tweet from June 1st, Butt shared a direct quote of Shah and responded, "Barely! But being Nausheen Shah is most certainly a joke. Wake up. Rant. Stoke a "controversy". Repeat!"
She further added in an additional tweet, "This unemployed woman is a joke herself. Her own family probably doesn't know her. She wants to take Maryam Bibi's name to gain fame. Well maybe the poor girl is going to finally get a job." 
The tweets were posted after Shah had put up a story on Instagram criticising the PML-N vice president. "Being Maryam Nawaz is so fun. Just wake up ignore your husband. Go out in protocol of your father's slaves, speak nonsense, try to become Benazir by shouting to the limit of your throat. Sleep". 
The controversial statement received much support from netizens but also faced some backlash from PML-N supporters for being critical of Nawaz's so-called daily routine. The Twitterati did not hold back from lashing out at Butt's tweet either. One comment mocked the tweet, "Being Hina Butt is not a joke. Wake up. Be dumb. Sleep. Repeat".
In another comment, a PTI supporter turned to more urgent issues saying, "The question is, why did electricity disappear right after the regime changed? What is the secret behind this sudden load shedding?" Many also went on to call her a 'servant' to PML-N in her efforts to defend Maryam.