Former Connecticut police officer suspected in dozens of burglaries across 3 states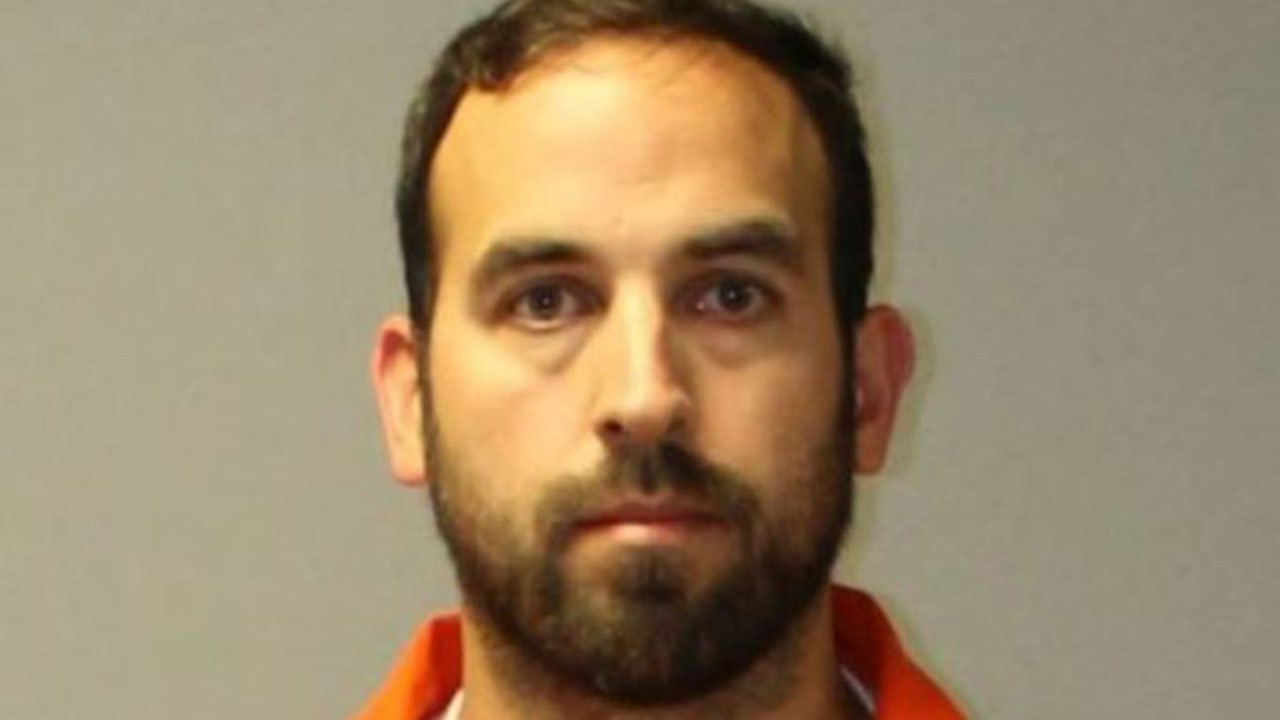 A former Connecticut police officer has found himself on the wrong side of the law. 
Patrick Hemingway is suspected in at least 30 burglaries across three states, including in the community Glastonbury he once served, a newly unsealed warrant revealed. 
The 37-year-old allegedly targeted restaurants and other businesses throughout Connecticut, Rhode Island and Massachusetts, stealing from their cash registers and safes. 
He was already charged last month with computer crimes, alleging he misused a police database 80 times — including inquiries about his and his wife's vehicles — and making a false statement. He is expected to face more charges.
CALIFORNIA THIEVES CHARGE PAST SECURITY GUARD TO STEAL $50K OF MERCHANDISE FROM GUCCI STORE: VIDEO
"A possible explanation for Patrick running such information so frequently would have been to determine if he was being investigated by police," the warrant said. 
Surveillance video allegedly shows a tall man who matches Hemingway's description wearing a mask, hoodie, gloves and using a flashlight in a "tactical manner," according to the warrant. 
FORMER ILLINOIS POLICE CHIEF CAUGHT SHOPLIFTING FROM FLORIDA WALMART, OFFICIALS SAY
The suspect was also seen holding a "coiled, corded object to his left ear" that is similar to the radios used by the Glastonbury Police Department where he worked. Lock-picking tools were used in some of the robberies, which Hemingway had used when he was with the department. 
Surveillance footage also shows a vehicle used in the burglaries that resembles one owned by Hemingway's wife. 
Hemingway was arrested on Sept. 22 at a New Jersey airport as a fugitive from justice and is being held on a $1 million bond. 
CLICK HERE TO GET THE FOX NEWS APP
"I've seen murder cases where the bond is that high," his lawyer James E. Sulick said in court. 
The Associated Press contributed to this report. 
Source link