Fiza Ali's ex-husband slams media for rehashing their divorce | The Express Tribune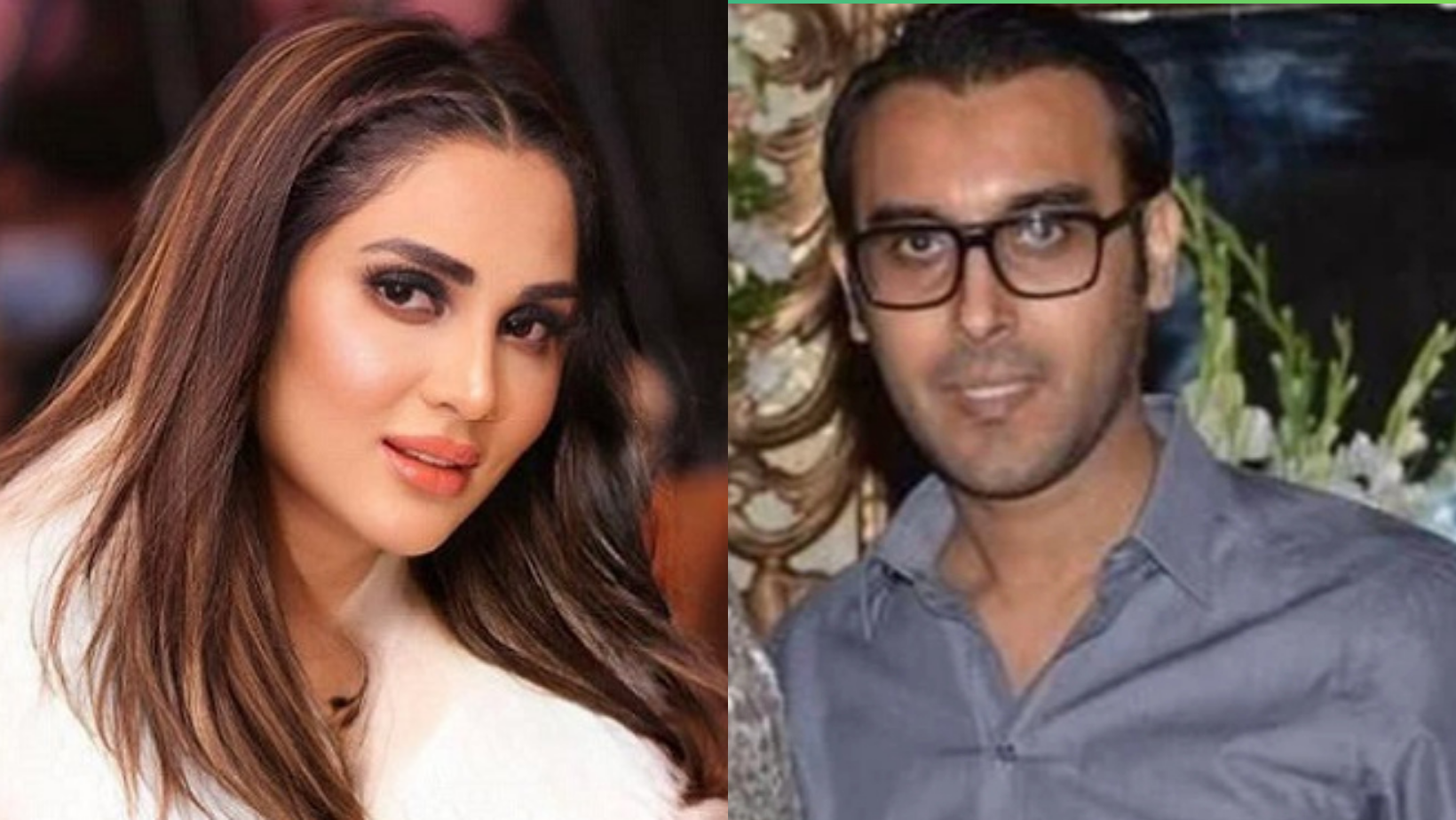 Recently, actor, host, and model Fiza Ali's appearance at a morning show went viral for her candid remarks about ex-husband Fawad Farooq. Fiza took a seat on Good Morning Pakistan and discussed the complexities of her previous marriage, attributing its dissolution to a lack of compatibility while praising Fawad on other fronts.
While many found her regard for her former husband surprising, the cordiality appears mutual. Responding to the morning show's episode's popularity, Fawad took to his Instagram to pen a long post, criticising the media for sensationalising their divorce for ratings.
"This is to inform everyone that Fiza was invited to a single-parent show but this turned out to be a divorce show and she didn't know about it," he began before launching into praise for his ex-wife. "Anyway, I want everyone to know that Fiza has been a very good wife and good daughter-in-law plus she has been very nice to our family and to me." 
The celebrity's former beau pointed out the intimate nature of their disagreements, explaining why the two cannot disclose everything. "Due to some personal issues, we can't share our family's personal talks about our divorce," Fawad stated, reiterating Fiza's qualities.
"I want to inform everyone that she is a strong character lady in media and a hard-working woman but these media and TV people and hosts are always trying to increase their ratings and want to be on top. This is why they discuss Fiza and me in their divorce topics," Fawad said, calling out channels for constantly rehashing the couple's divorce. 
Underscoring the insensitivity of such a line of questioning, he emphasised how these instances injure feelings and result in distress for all parties involved. He said, "This is really bad. They shouldn't ask these things from others as it makes the other person feel bad."
He further relayed that he and Fiza were both hurt by the careless episode and condemned TV channels for broadcasting intimate details about people's lives. "I feel that they should not ask this as artists are also humans," Fawad expressed his sentiments on how everyone is entitled to respect and privacy. 
The ex-husband argued that "Fiza is polite and innocent" but that does not give anyone the free licence to exploit her for personal information and upset her. "I would like to request all TV show anchors to stop hurting others with your sh*t questions…It's not a game as Fiza is not interested in talking about her past and her divorce so don't do this and stop playing with her emotions," Fawad capped the note with a forthright appeal.
His response comes after Fiza recently sat down for a heart-to-heart in Good Morning Pakistan where she shared the contentions that led up to her divorce. The actor recounted how Fawad collapsed at the court amid divorce proceedings.
"My family pointed out that if Fiza goes to court proceedings, she'll draw attention. It doesn't look nice so you [Fawad] should go. This is the lawyer and this is where you sign the papers," the Ishq Tera actor disclosed how her former spouse had to oversee the legal dissolution.
She further revealed, "Fawad fainted at the court when he went to sign divorce papers. My brother had to take him all the way from there to the hospital." Fiza recalled that her family was not too keen on her ex-partner. "My family, I think, had some issues with Fawad or maybe his family."
The actor also discussed how her marriage lacked romantic compatibility. "I wasn't given that comfort zone in that house. Fawad was caring and nice and everything but he wasn't romantic. I was more like a friend to him," Fiza remarked.
Have something to add to the story? Share it in the comments below.