'Filmi Yaadein' invokes nostalgia of cinema | The Express Tribune


KARACHI:

A popular art gallery in the metropolitan city has burst into life with a unique 15-day painting exhibition titled "Filmi Yaadein". The gallery is adorned with full-size film boards and posters, invoking the nostalgia of Pakistani and Indian cinema from the 1960s to the 1980s.
Eight talented artists have crafted over 40 paintings, paying homage to iconic films such as "Armaan" starring Waheed Murad and Zeba; "Heer Ranjha" featuring Ejaz and Firdous; and "Baazi" with Nadeem and Nasho.
PHOTO: EXPRESS
Moreover, the exhibition showcases artistic tributes to Indian classics like "Mother India," "Mughal-e-Azam," "Mera Naam Joker," and "Taj Mahal," alongside iconic Hollywood productions like "Doctor No," "The Godfather," and "Titanic."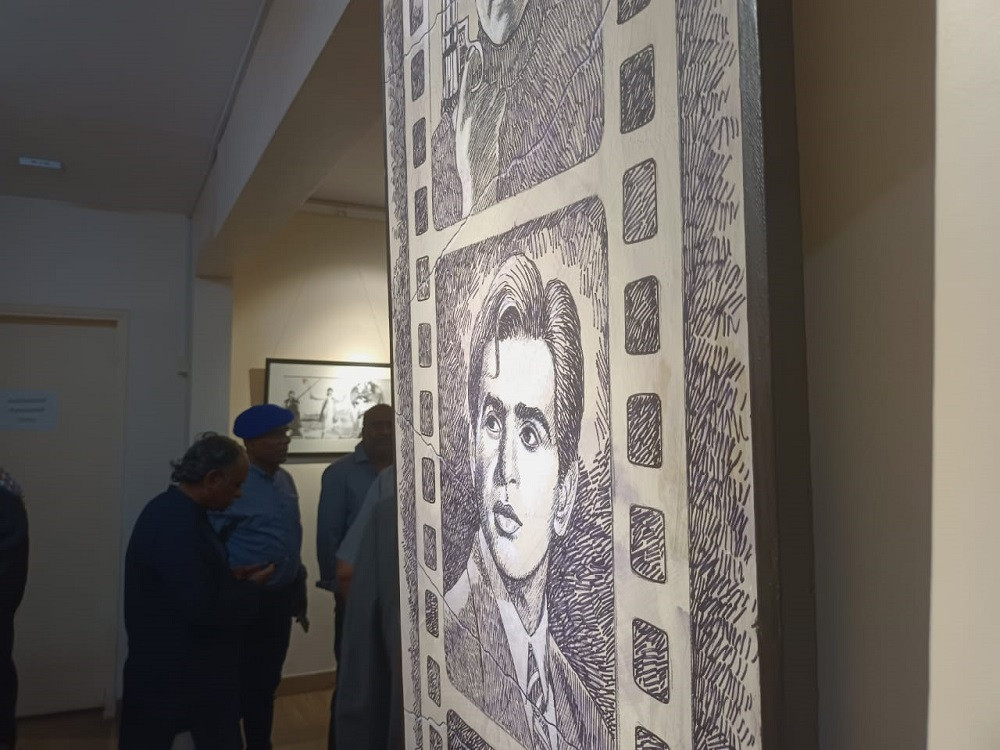 PHOTO: EXPRESS
The renowned digest cover designer, Zafar Siddiqui, has contributed to the exhibition by creating artistic renditions of iconic Pakistani film posters, including "Anjuman," "Ansoo Bahaye Patthar Ne," and "Tum Hi Ho Mehboob Mere."
Painter Zahid Hussain has breathed a new life into images from Pakistani cinema, using cigarette filters to create striking artworks for films like "Insan Aur Gadha."
Read also: Three-day art film festival to open at NAPA from Oct 20
The exhibition, hosted by the Art One 62 Gallery in Clifton, is not only a celebration of art but also a communal experience. Participants from diverse artistic and professional backgrounds have joined in, enriching the event's cultural diversity.
Eight talented artists, including Abbas Kamangar, Mehtab Ali, Nisar Bashir, Rustam Khan, Professor Rehmat Khan, Saeed Naqvi, Zafar Siddiqui, and Zahid Hussain, have skilfully recreated the magic of legendary films using various painting styles, including digital on paper, oil on canvas, watercolour on paper, acrylic on paper, and digital on canvas.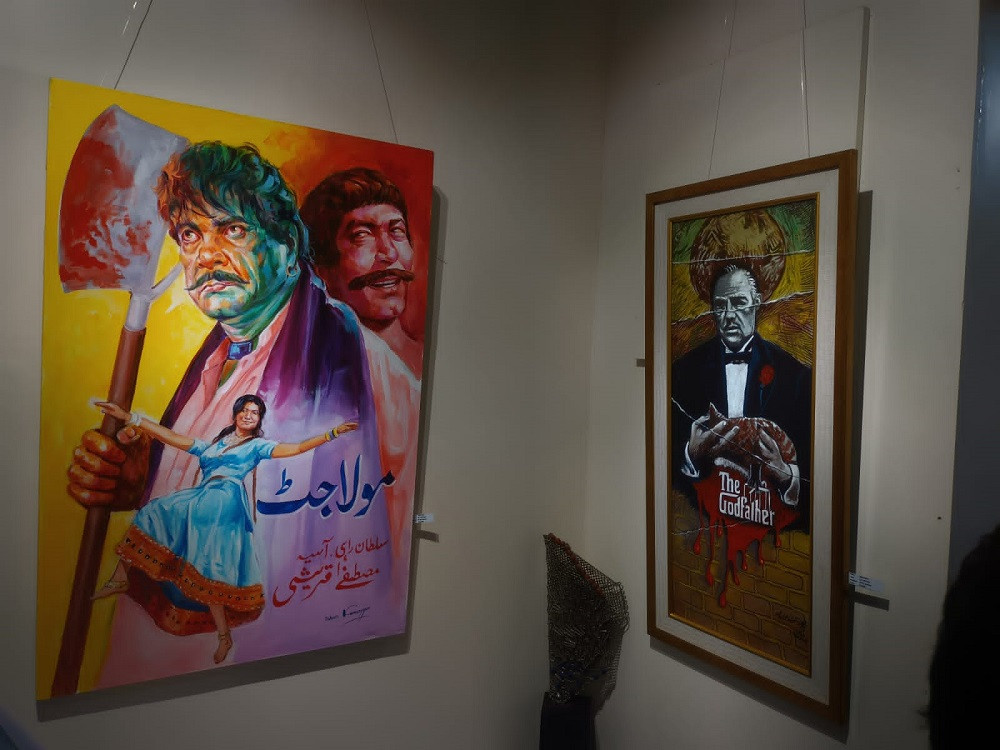 PHOTO: EXPRESS
This exhibition, a testament to the creativity of the past, transports visitors to a time when movie posters were painstakingly handcrafted, often spanning lengths of 30 to 40 feet. It offers a unique opportunity for the younger generation to witness the artistic heritage of cinema in the digital age.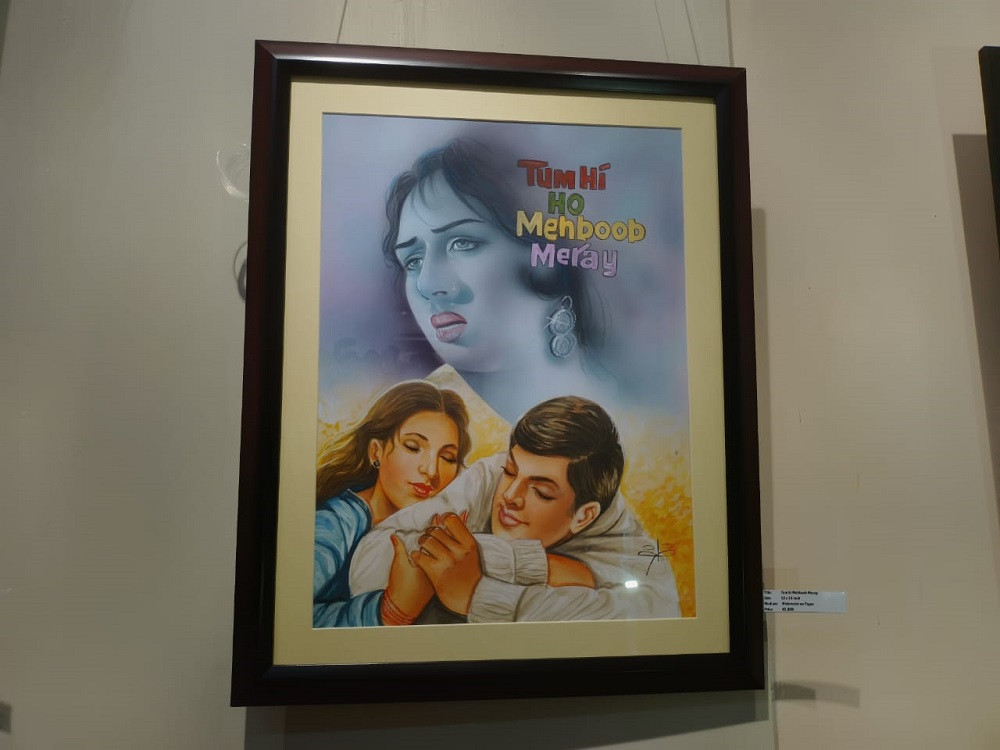 PHOTO: EXPRESS
Mehtab Ali, a senior artist, paid tribute to the artists for reviving memories of Pakistani cinema, Hollywood, and Bollywood, acknowledging the monumental posters and boards that used to adorn cinema houses.
"Filmi Yaadein" is set to captivate audiences until October 30.