Aquarius Weekly Horoscope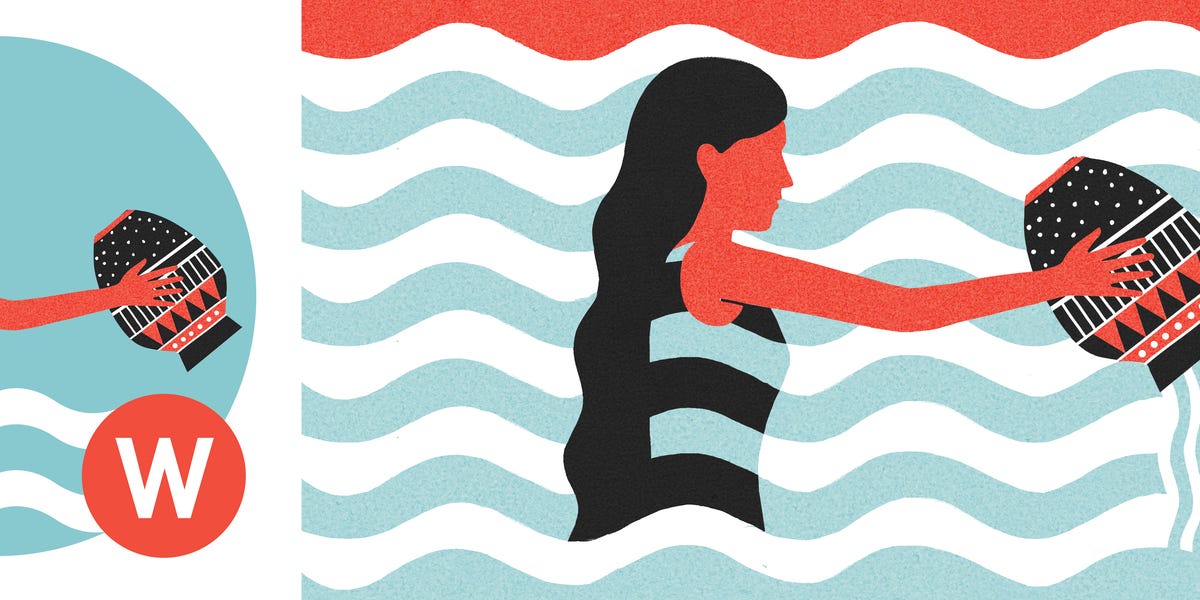 WEEK OF May 30 – June 5, 2022
Spring is in the air—that's obvious to everyone in the Northern hemisphere—but thanks to the Gemini new moon on Monday, May 30, so is love! This is the only one of its kind all year, and it's electrifying your fifth house of amour and creativity, setting you up for your next level of romance or artistry. (Or both!) New moons famously bring opportunity for fresh starts, so whether you're single, in a situationship or solidly intertwined, this lunation should dial up the passion in your life and help you make the shifts your heart longs for AND that you deserve. But there's a "catch": You might need to let a certain someone know what you need. There's another perk to an articulate Gemini new moon: You should have no trouble finding the perfect words (or nonverbal language) to convey your message. Single? This communicative phase can attract more or better prospects in the dating game both in person and online. In the spirit of "newness," why not check out a different app and upload recent photos. And in your profile, play to your strengths by revealing a bit of your eccentricity and quirky sense of humor, both a huge part of your charm!
What, a Water Bearer taking things a little too personally? That may well have been the case thanks to trickster Mercury in the throes of a confounding retrograde—in your fourth house of home and family. With the communication planet off-course in this sensitive zone, it's no wonder those barbs have stung so much! But this Friday, as the volatile little planet corrects course, you'll reconnect to your (usually on-tap) emotional restraint. This three-week pivot may have felt extra sharp-edged to you. It began on May 10 in Gemini and your amorous fifth house and then backflipped into Taurus and your thin-skinned fourth house on May 22. Things you'd normally shrug off got stuck in your craw. Sharing space could have been extra stressful, and tempers may have gotten stoked with a close friend or relative. But, phew! Now that Mercury is resuming forward motion, YOU can resume your regularly scheduled, cool-headed Aquarian programming and turn this energy toward POSITIVE domestic issues, like cooking, juicing, entertaining—and maybe a little zhushing!
You're not exactly famous for your conservative side—which if you're being honest, is there, however deep down inside you. But your affinity for hard work, future planning and self-discipline will be very much in evidence starting this Saturday, once your co-ruler Saturn commences its annual retrograde, once again in your sign and first house of identity. Between now and October 23, consider yourself authorized to take as many timeouts as you need to properly analyze and assess your current path and projected trajectory. This is a key time for you, Aquarius, because you want to have all your ducks in a row before launching into your next venture, which could be mega! This is the third and final time that the cosmic drill sergeant will pivot in your sign, and that alone can bring a tremendous sense of relief and clarity. Following protocol is not your M.O., but you're savvy enough to know there's a time and a place for everything. This is a great time to prioritize self-care, if for no other reason than to keep your energy levels consistent. As you may learn in the ensuing months, your secret weapon will be your unshakeable patience!
The AstroTwins
Identical twin sisters Ophira and Tali Edut (The AstroTwins), have been ELLE.com's official astrologers for over a decade.
This content is created and maintained by a third party, and imported onto this page to help users provide their email addresses. You may be able to find more information about this and similar content at piano.io
Source link