4 series to binge-watch after 'haunting' Stranger Things 4 | The Express Tribune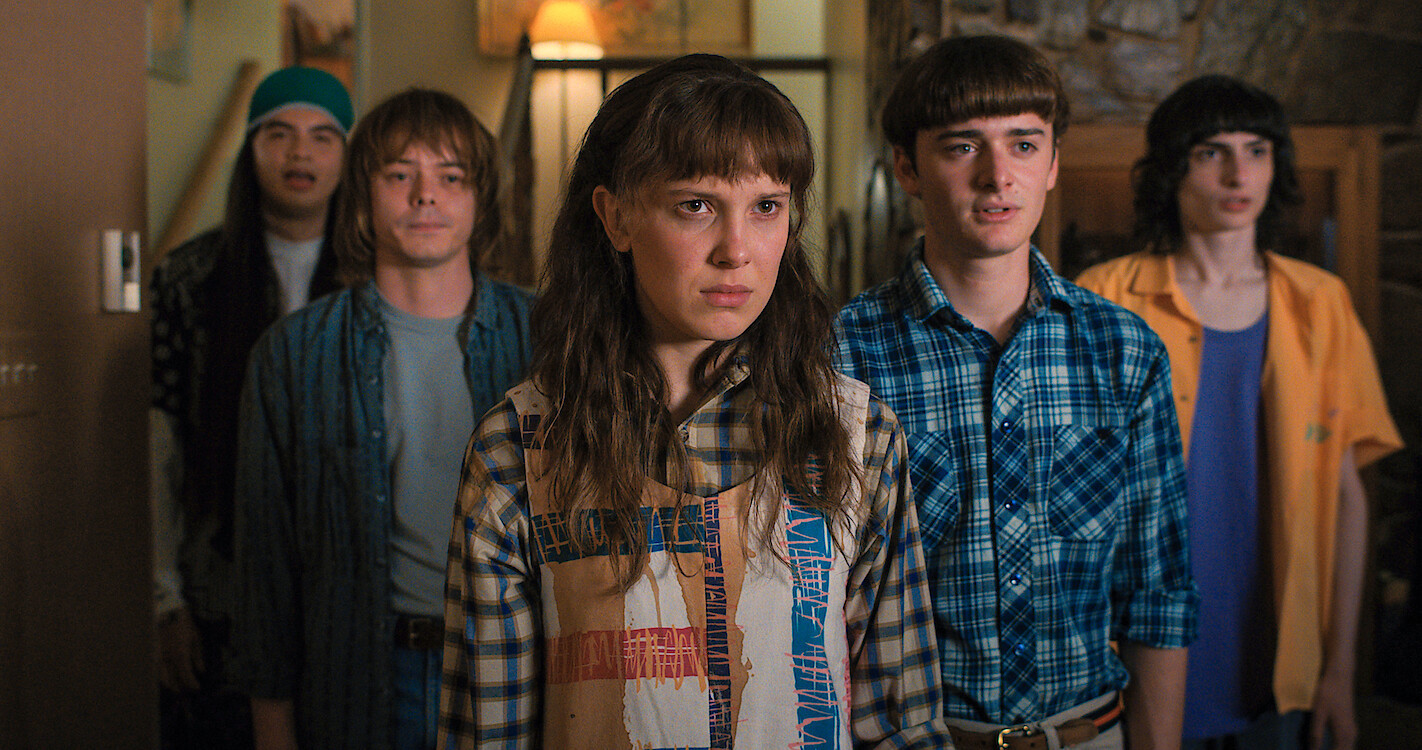 If you're anything like us, then you've probably binge-watched the first volume of Stranger Things Season 4 in the four days of its release. In that case, we empathise with your nighttime horrors as this season brought with it a hefty dose of gruesome and terrifying scenes. 
In all its gory glory, the show left fans gasping for air as it took us on yet another adventure to The Upside Down, introducing a new fight for the coterie of friends to deal with. With the second volume coming out on July 1, we certainly require a break with some lighthearted shows. 
So, grab your popcorn as we bring to you a list of four binge-worthy shows to cure your Stranger Things scaries.
1.    Working Moms
If you're looking for a crew that deals with its own collection of monsters and horrors, but in the form of real-world problems, then this Netflix original comedy binge is for you. As PR executive Kate and her friend Anne, a psychologist, navigate motherhood by joining a mommy and me group, they form new bonds with fellow mothers Val, Frankie and Jenny.
With six seasons of burgeoning friendships, career problems and navigating conjugal relationships all while being a mother, this show is all the wholesome content you need to forget about that murderous monster from The Upside Down.
2.    Selling Sunset
Looking to forget about the worries revolving around the town of Hawkins? Look no further than the real estate worries of Los Angeles in Selling Sunset. Set in the City of Angels, this reality TV show depicts the glitz and glamour of the Los Angeles real estate business, but with a side of cutthroat competition and intense drama.
The show features an insight into the lives of the elite real estate brokers at the Oppenheim Group selling luxury homes to their wealthy clientele. With five seasons of scandals, betrayal and dysfunctional relationships, this show will definitely keep you coming back for more.
3.    Kim's Convenience
This heartfelt sitcom will have you in fits and tears, all at the same time. Based on the intergenerational conflicts of a Korean immigrant family settled in Canada, the show navigates the difficulties faced by the parents, referred to as Appa and Umma and their children Jung and Janet. It also depicts the relationship between Jung, who is estranged from his father, Appa and the story of how the family comes together after years of being separated.
A portrayal of cultural and value divides, the show offers a comedic outcome to these very real immigrant family problems. Although the show was cancelled in March 2021, it consists of five binge-worthy seasons that will help you let go of any fears that may be hindering your sleep at night.
4.    Grace and Frankie
We all love a good enemies-to-lovers arc. But what about rivals to best friends plot? Revolving around the lives of Grace and Frankie, the two rivals find solace in each other's company when their husbands of decades come out to them as lovers. Exploring their newly single lives at age 70, the show breaks down constructs of ageism and portrays the world of senior citizens in a whole new light than we had seen before.
The duo set out to build a business and find their purpose in an effort to give their life meaning separate from that attached to their ex-husbands. With Grace and Frankie's incessant banter and simultaneous friendship, this seven-season television comedy was there for us at our lowest and we promise it can do the same for you.
Have something to add to the story? Share it in the comments below.